Fragrance Padstow Rocks sponsors the women's British Surfing Team
The ByKathryn fragrance will support the Surfing England Women's Team as they compete to qualify for the Tokyo 2020 Olympics
Padstow Rocks, the British fragrance inspired by the sea air, has been named as an official sponsor of the women's British Surfing Team.
In the run up to the 2020 Tokyo Olympics parent company ByKathryn will follow the journey of the team's female surfers as they compete to qualify for one of the 20 hotly-contested surfing places.
Katie Forman, founder and owner of ByKathryn, said: "As an ex-international sportswoman, I have been keen to get more female led brands into sponsoring sport as I believe this will create a trickle down effect, encouraging more women to get involved and ultimately get fit."
It will be the first time that surfing is included on the Olympic programme, after being proposed by the Tokyo 2020 Organising Committee.
Surfing England's Operations Manager Hannah Brand said: "We are so excited by this new partnership – ByKathryn will enable some brilliant opportunities for our elite level female surfers and the effects will be significant in inspiring the next generation of girls coming through the ranks."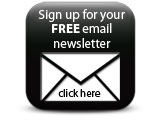 Padstow Rocks is a fresh perfume that features a salty ozonic and floral heart, supporting green and citrus top notes, and layered on top of a cedarwood base.
Companies