Fragrance brand Annick Goutal undergoes name change and rebrand
After 37 years the French fragrance house will be rebranded as Goutal Paris, Conteur de Parfums
Annick Goutal has changed its name to Goutal Paris, Conteur de Parfums and rebranded its packaging.
The French fragrance house was founded in 1981 by the brand's namesake, perfumer Annick Goutal.
Now her daughter Camille has delivered her own interpretation of the brand and released a new fragrance.
The original fragrance Eau d'Hadrian has relaunched as Bois d'Hadrian (£132) with a reworked fragrance pyramid.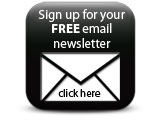 The Eau d'Hadrian fragrance was originally designed to evoke Italian scents of citrus, but the new perfume has been inspired specifically by Tuscany with notes of Tuscan citrus fruits, warm woods and Siberian pine.
Companies