Fragrance brand Berceuse Parfum composes first scent inspired by music
The luxury brand's new Allegretto 7.2. scent blends lavender, vanilla, vetiver and ylang ylang
New fragrance brand Berceuse Parfum's first scent has been inspired by music.
The brainchild of brand founder Will Carius and perfumer Antonio Gardoni, Allegretto 7.2. is said to have taken three years to create.
The fragrance is developed with blend herbs, lavender, vanilla, cedar and vetiver along with subtle notes of ylang ylang, benzoin and mint.
"The individual elements and notes in the formula are not meant to showcase a singular character," said Gardoni.
"Rather, they interlock each other, creating a floating cloud where each element mirrors itself and its surroundings."
The product retails at US$224.99 for a 50ml bottle or shoppers can buy a 2ml sample size for $8.99.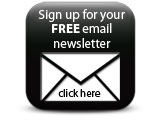 Companies