Fragrance companies choose Rexam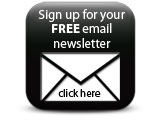 L'Oréal, John Galliano and Ted Lapidus have all used Rexam personal care division's pumps to dispense their latest fragrances. For the launch of its Big Pony Collection under the Ralph Lauren Fragrance brand L'Oréal selected the Rexam TNP crimpless pump, while John Galliano opted for its XD-11 fine mist pump with MaxiMist insert and an intricate three-piece closure for the brand's new feminine scent Galliano Parlez-moi d'Amour. According to Rexam, the pump incorporates a smooth pre-compression design that, when combined with the MaxiMist insert, permits fine, precise and voluminous atomistion.
Finally, the company's Sof'Press mini-product programme was used for designer Ted Lapidus' new fragrances, Black Soul and White Soul.