Fragrance ingredient market set to reach $18.5bn by 2024
According to Global Market Insights government policies and strong R&D has increased demand for the aromatic components in the personal care sector
The global fragrance ingredient market for personal care products is forecast to reach US$18.5bn by 2024, according to new research from Global Market Insights.
In 2017 the sector was revealed a $11.9bn but it predicted to benefit from a 7.1% CAGR year-on-year uplift.
The market research firm believes this is due to growing industry spending on beauty products, which is supported by an ageing population, which has helped to boost growth.
Meanwhile, it also said government policies regarding the use of natural ingredients and strong investment in R&D will help grow global demand.
The European business is predicted to grow by 5.5% between 2018 and 2024 and the Asia-Pacific market share - led by South Korea, Japan, India and China - is set to be the fastest growing region surpassing $4bn.
Brazil's fragrance ingredients sector is also forecast for strong growth due to its increased demand for luxury fragrance products.
Big players in the sector include: Ventos, Firmenich, Frutarom, BASF and Givaudan.
Read our exclusive market report on the fragrance category via the link here.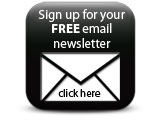 Companies