Fragrant Earth International at Making Cosmetics 2014
Fragrant Earth International will be exhibiting their creative approach to fragrance
Fragrant Earth International will be exhibiting their creative approach to fragrance, with a range of natural/organic fragrances, Fairtrade fragrances and standard fragrances – all underpinned by Fragrant Earth's commitment to quality. Also on the stand, and for the first time, will be a selection of products based on 'monoi'. Traditionally made in Tahiti by infusing gardenia flowers in coconut oil, monoi can be used as a luxurious medium for massage and also in hair care. Come and see for yourself – you'll be smitten!
Come along and see Ian Cambray-Smith on Wednesday 26th March in Room D at 2.00pm – Talking about Using ready made bases as alternatives to bespoke formulations.
At 3.00pm come along and see Jan Kusmirek in Room D talking about – Developing natural fragrances and their inherent difficulties.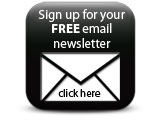 Visit Fragrant Earth International at Stand Number 311
Companies