From Virgin V to The Body Shop: Lush revives the beauty party culture
The concept has been rolled out across the UK after the success at its Liverpool store
The days of Virgin V and The Body Shop parties may be a thing of the past, but Lush is reviving the culture with its new customisable party packages.
Available to customers in the UK for £25 per guest, consumers will be able to make their own handmade products and choose from an assortment of activities during the hour and a half slot.
As well as taking part in the workshop, attendees will get to take home a specifically curated vanilla fragranced Cilla The Caterpillar bath bomb and a Party Balloons reusable bubble bar, while the guest of honour will receive three exclusive gifts.
The parties were previously only available at the brand's Liverpool store but Lush has extended the concept to the rest of the UK.
The news comes amid a number of new launches and developments for the eco-friendly beauty brand.
Last month, it expanded its Asian presence with a new digital-focused retail space in Shinjuku, Japan.
Meanwhile, it has also extended its product line to include a range of cruelty-free make-up brushes.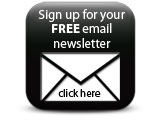 Companies