From one self-made woman to another: Sally Hansen rebrands with new campaign
The nail care brand had to investigate its founder to move forward
Coty/Sally Hansen
Following on from Coty revelation that it hired investigative journalists to uncover the mysterious life of beauty entrepreneur Sally Hansen, the company has announced it has rebranded the eponymous nail brand.
The new Shetopia campaign features a short film and an updated tagline 'a world made by and for self-made women' in a bid to highlight the business mindset of Hansen.
The new film aims to provoke conversation about self-made women by showcasing nine successful women, including motorcycle group founder Jessica Haggett, lawyer Cynthia Andrew, footballer Eniola Aluko, fashion influencer Gina Ybarra, financier Claire Wasserman, business woman Angela Benton, career advisor Jaclyn Johnson, jeweller Sarah-Jane Adams and model Katie Sturino.
Coty/Sally Hansen
Each sequence recreates an example of societal prejudice or stereotypes experienced by women.
In the film, directed my music video director Natalie Rae, gender roles are reversed as men fight for equal pay in the workplace and paternity leave, while older women date younger men and female athletes play on one team alongside men.
"There's something that ties all of these women together," said Rae.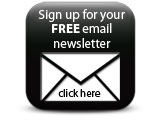 "They bring this sense of confidence and collectivity – a sense of freedom."
Watch the film here:
Companies