GEKA launches Polymorph Mascara Concept
Polymorph mascara collection: presents GEKA`s innovative packaging solution for a smart and elegant prestige mascara
Polymorph mascara Packaging Concept meets the customers' desires in terms of flexibility, time to market, as well as functionality and aesthetic requirements.
Our solution: a standard inner-bottle with a basic round form that can be used in combination with metal outer shells in a variety of shapes without any need of adjusting the inside bottle. Parts get easily connected by a special adapter. Additionally, the surface of the metal makes the product a high-quality, high-end packaging option for all brands.
Customers get access to nearly all brushes of GEKA's unless product portfolio due to the packaging's characteristics. A smart and elegant packaging solution that offers a highly customizable standard pack and to launch a successful and recognizable mascara with squeezed timing and cost constraints.
The Polymorph mascara collection consist of 4 polymorph mascara versions and is playing with new design solutions by using the adapter as a fashion element. The squared as well as the round version are shown one time with integrated non-visible adapter ring and one time with visible adapter, highlighted as extra design feature.
The navy-blue metal sleeves give a premium-graded character to the packaging.
In combination with the gold hot foil printing and the fine gold glitter lacquering on the cap of the round version, the luxury look is completed. The conical shaped fiber brush, includes in the round mascara versions, is designed for major lengthening and a defined look.
The special fiber cross-section of the deltaFIBER with triangular fiber edges is intensifying the definition effect. The major lengthening effect enables the performing of the bristles. They grab noticeably the lashes from the roots to the tips and make them longer.
A mascara to dream for!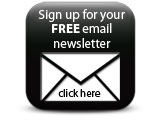 The squared polymorph versions are double anodized and dazzling with their pattern over the edges. The molded lashGLORY brush with triangular brush core has a special shape: the design-patented brush is a combination of wedge-shaped discs and conical bristles.
Featured Companies