GEKA presents 'Beauty Starts Here' new line of products
Welcome to GEKA Beauty! Chic with charm and nonchalance, ladies reinvent themselves every single day: with elegant lashes and eyeliner intended to make their eyes look even more flirtatious. Along with shimmering colors that make their lips glisten. GEKA has adapted to these requirements perfectly, creating a collection of products that women will love. And one that all beauties will benefit from: in the form of a masterfully coordinated look. Simply magnificent, simply superb!
catwalkLASHES
Unique volume explosion
Create an unmistakable beauty statement: long, jet-black eyelashes with sensational volume from the root to the tip! This is thanks to the innovative 1K-brush catwalkLASHES and open surface with formula reservoirs in which even the smallest hairs can simply fall in and be coated to the maximum. With each individual stroke – fast, simple, perfect.
- Design-patented 1K-brush
- Unique 180° arrangement of bristles and discs around the core
- Bristle tip for extra push-up effect
nixieLOOK
Voluminous eyelash miracle with lengthening effect
Sunny times for a radiant blink with dramatically long eyelashes – that's what the brush nixieLOOK promises and keeps. Thanks to hollow fibres, an extremely low number of fibres and a refined cut, the volume zones provide formula in abundance to the eyelashes: for a 3-dimensional volume with fan effect even for short and thinnest hairs. Ultra smudge-proof and extra long-lasting – ideal for all sun worshippers and bathing beauties.
- Extra-large brush for intensive volume
- Perfect lengthening and separation without clumping
- Smudge-proof and long-lasting
lashPASSION
Glistening waterproof volume
The all-in-one brush lashPASSION leaves no wishes unfulfilled: Thanks to maximum formula absorption it provides lashes with super volume while separating them perfectly. The icing on the cake: waterproof formula that holds extra long: creamy-light and gleaming – and a must for all who love beach sports, the water and the sun. Always on view: a seductive-sensual blink of the eyes that radiates pure joie de vivre and coquettishly invites flirting.
- EOS fibres manufactured in-house
- SEPA polish for clearly defined eyelashes
- HYPNO cut for maximum volume
twistSENSATION
Buoyant water-resistant volume
With its unusual twisted form twistSENSATION raises eyelashes to a sensational curl – which gets an even stronger effect when the multi-benefit brush is twisted during application. And it lends even fine lashes irresistible long-standing volume with the water-resistant formula: a true beauty booster once you get the hang of it.
- Twisted brush in a helix shape for extra curl
- Multi-benefit brush for clump-free volume
- Patented HYPNO cut and SEPA polish
tenderLAVENDER
Ultimate false lash effect
Create eyes with a fiery flash! The multi-benefit brush tenderLAVENDER combines three innovative GEKA technologies for this: maximum formula absorption due to irregular EOS fibres. Super volume due to HYPNO cut. Perfect separation thanks to wedge-shaped SEPA treated fibres. And it perfects the eyelashes with a formula that allows them to appear even fuller – and makes them silky-shiny. The result: rich eyelashes with a false lash effect that lasts in top form the entire day.
- All-in-one brush with EOS fibres manufactured in-house
- Patented HYPNO cut and SEPA treatment
- No clumping and optimum separation
definitionLINER
Dreamy waterproof eyeliner
Women are known for their temperament! Thus the mission: an eyeliner that lasts the whole day. The solution: the flocked definitionLINER with triple effect: simple to use, simple to control, simple to guide. With an intensive black that dries quickly, adheres extra long and is extra smudge-proof. For partying long into the night. And perfectly contoured eyes where the intensity of the eyeliner can be varied with pressure.
- Flocked applicator
- Precise and simple line guidance
- Extra long-lasting, no smearing, water resistant
lipMAGNIFIER
Trendy express nude-look
Pure understatement, big effect! The lipMAGNIFIER subtly emphasises one of the most beautiful sides of ladies in interplay with the trendy nude colour – and in no time lends their lips a fresh look with a lightly coloured mirrored effect. The hidden ingenuity: a special wiping system that perfectly doses the velvety gloss. The result: a perfect finish after just two strokes – for a hot look with a cool touch.
- Express application thanks to an extra large applicator
- A tapered shape for precise contouring
- Innovative wiping system
flexiKISS
Striking elegance in red
Just no false modesty when you can become an eye-catcher in no time – with the lipgloss flexiKISS! After all, it gets noticed – and that double. Firstly due to its soft, caressing application. Secondly due to its precise application which makes an exact dosing of the gloss possible. For an intensive red polish effect and extra glistening shine. The message of the sophisticated look? Off to new adventures, but with style, please!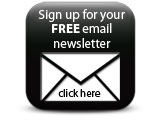 - Soft 2K-applicator
- Streak-free result
- Easy handling
Featured Companies