GEKA presents new collection at Make Up in Paris
GEKA, one of the world's leading manufacturer of brushes, applicators and of complete packaging systems for the cosmetics industry, presents its 2 new collections "TENTATION" – a high-end makeup collection that appears in vibrant and hip summer colors – and "vertTENTATION" consisting of GEKA's green packaging solutions at Make Up in Paris 2019.
The premium collection "TENTATION" is characterized by metal components, integrated weights, metallization and lacquering finish. It contains of one mascara, one liquid concealer, one liquid lip-stick, one liquid highlighter, a concealer sponge and a sophisticated makeup bag.
The collection "vertTENTATION" is a huge step into sustainable packaging for the cosmetics industry. It presents GEKA's brand new green mascara development.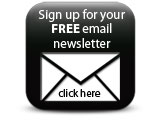 Stay posted and visit GEKA GmbH at Make Up in Paris on booth J15 to discover the brand new innovations.
Featured Companies