GMC urges cosmetic surgery patients to ask more questions
General Medical Council has issued new guidance and says consumers should not be deterred from asking questions
The General Medical Council (GMC) has issued new guidance for consumers thinking about going under the knife for cosmetic surgery.
The GMC has published a guide to arm prospective patients with the topics that they should consider probing their doctor about prior to surgery in order to stay safe and receive the highest care.
Professor Terence Stephenson, Chair of the GMC, said: "People choosing to undergo a cosmetic procedure have the right to expect safe, high quality care and treatment. While doctors offering cosmetic interventions now have tough standards they must follow, this shouldn't deter potential patients from asking questions about any aspect of their care, treatment and support." He added: "We hope it empowers people to take more time, do more research or even walk away if they aren't fully confident in any part of the cosmetic intervention they are being offered."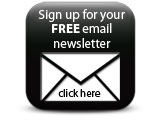 Consumers are asked to consider the eight points outlined by an acronym of COSMETIC. These include:
Consent
– the doctor who carries out the procedure must receive the patient's consent and speak with them personally.
Openness
– the doctor should be honest and upfront about their experience, fees and conflicts of interest.
Safety
– The procedure must take place in a safe and suitable environment.
Marketing
– The doctor must market themselves responsibly and be clear about the risks involved.
Experience
– The doctor should have experience of carrying out the procedure asked for, and be able to tell the patient what it involves and how long it takes.
Time
– The doctor must give enough time for the prospective patient to make their decision, and should not rush them into making one.
Information
– The doctor must give the patient clear information, including details about aftercare and who to contact if concerned.
Costs
– The doctor must explain the costs clearly, including details of any fees for additional or follow-up procedures.
Companies