GOSH Cosmetics launches in South Africa
The products will be available exclusively in Edgars and Red Square stores
Danish brand GOSH Cosmetics has launched in South Africa, making its make-up, fragrance and hair and skin care products exclusively available in Edgars and Red Square stores.
Owned by Edcon group, Edgars is a chain of full-line department stores with 175 locations, according to the company's latest annual report, while Red Square is Edcon's cosmetics store chain, currently with 36 locations.
The two stores are targeted at middle to upper income consumers, a segment that is steadily growing in South Africa with the expansion of the black middle class. And because of this, expenditure on items such as clothing, footwear and cosmetics is rising as a percentage of household income in the country, according to the South African Retailers' Liaison Committee.
"For over 25 years, GOSH Cosmetics has become renowned in over 78 countries throughout the world for its ability to understand the fluctuating needs and aspirations of the modern woman," said Angela Eaton Corder, executive buying manager for GOSH at Edcon. "It's a wonderful coup for Edgars and Red Square to introduce the GOSH range of products to South Africa."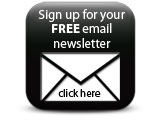 The range has been launched in selected Edgars and Red Square stores and will roll out to further stores in November.
Companies