GREENTECH at the crossroad of the worlds
One of the leaders of active ingredient suppliers, daily innovates into GREEN and into TECH.
GREENTECH, one of the leaders of active ingredient suppliers, daily innovates into GREEN and into TECH. To achieve the fair and perfect mix, we develop efficient actives with high tech tools from biotech, algae and plants coming from all over the world.
For few years, GREENTECH has focused its researches on plant and oils especially from South America since the very rich biodiversity has not been yet totally discovered and studied.
As sustainability and fair trade has been a real concern and a key word for GREENTECH since foundation, the company has worked in partnership with local producers, respecting strict spirit of equity, respect and fair exchanges.
Thus, Greentech will present new natural actives during Incosmetics Brasil 2014, booth D10.
Based on its research on South America plant, Greentech will offer 2 new following natural actives, which have been developed from barks of South America trees based on traditional uses:
- dandrilys to eliminate dandruff:
dandrilys is an efficient natural active that quickly and strongly eliminates dandruff and reduces itching. DANDRILYS can substitute the Zinc pyrithione.
- XYMELYS 45, for ultra-sensitive skin:
XYMELYS 45 is a natural active which can fast sooth delicate skin that over-reacts to external factors as stress, pollution, free radicals... through various visible signs such as inflammations, irritations, rash... In addition to its high soothing and calming activities, XYMELYS 45 has got important antioxidant/antiradicalar and matifying properties.
Also, GREENTECH expanded a large portfolio of oils native to South America. All oils are produced following a full approach for sustainable development, taking care of social, environmental and economic aspects.
A small local producer performs culture and harvest in South America. Also, he manages himself seeds manufacturing to obtain oil with high quality. Therefore, harvest of plant material and production are performed locally with traceability. Among these oils, we can particularly mention buriti, açaï ...
In addition, GREENTECH has direct contact with the oil producer et builds a strong partnership, in different countries like Peru, Burkina Faso, India, Madagascar...
In addition, GREENTECH will launch new solutions issued from biotechnologies for major skin care, to preserve skin beauty as:
- CERNILYS against dark circles for effective formulation of concealer. It decreases hyper-pigmentation, hypervascularisation, inflammations and thus fades away dark circles.
- Probiophyte FRESH obtained from ferment to fight specifically against bacteria that are responsible for bad body odour, respecting normal body flora.
- FERMENT'ACTIVES are "super-actives" obtained by a customised and controlled fermentation process of a specific plant, such as the Ferment'Active ANTI-AGEING Pomegranate that has an antioxidant power 1.5 times greater than a regular extract.
As well, GREENTECH will offer the GreenSofts. These new oily phase ingredients supply to formulation high feel sensory and auto-emulsion capacities. The GreenSofts can be easily included into trendy formulations like cleansing cream, cream oil body wash, in-shower body lotion... This is a good help to silky and soft touch formulation.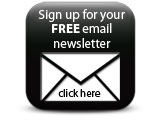 Find out more about GREENTECH actives and ingredients at booth D10 (GREENTECH-BERACA).
Featured Companies