Garnier drives 'green beauty' commitment with new link up
Hair Care | Marketing | Skin Care
In partnership with climate solutions firm Almond, the L'Oréal-owned brand has set out to plant 400,000 trees by the end of next month
L'Oréal-owned beauty brand Garnier has teamed up with UK-based climate solutions platform Almond to help businesses naturally reduce their carbon footprint.
As part of the link up, Garnier has committed to planting one tree for selected beauty products purchased in ASDA stores across the UK, with a target to plant 400,000 by the end of October.
The brand will track purchases through in-store POS, on-pack stickers and on their website where customers will be able to see growth of Garnier's reforestation project.
Commenting on the partnership, Almond's CEO Oliver Bolton said: "We are extremely pleased to announce our partnership with Garnier, supporting them in achieving a company-wide sustainable goal.
"The beauty industry only continues to grow and consideration for the impact of this has been and continues to be recognised."
"But there's always more that can be done," he added.
"While we're not asking businesses to change their entire model – we want to help them understand their carbon impact and improve it."
Garnier has also set out a 5-step strategy to achieve its goal in becoming more environmentally-friendly.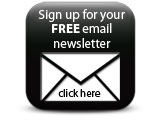 This includes more solidarity sourcing, more eco-designed formulas, recycled and recyclable packaging, better renewable energies and campaigning to fight plastic pollution.
Companies