Garnier is about to unveil a vegan skin jelly
Aloe Water Jelly is a first-of-a-kind for the L'Oréal-owned brand
Garnier has announced it will launch its new hydrating Aloe Water Jelly (£12.99) in January 2018.
The vegan product, which contains no parabens, silicones or synthetic dyes, has a 96% natural formula that contains aloe vera from Mexico.
Garnier is defining vegan as not containing any animal ingredients or animal byproducts.
The farmers that work with Garnier are guaranteed a fair wage and sustainably source the aloe vera, which is processed and concentrated into a powder.
The multipurpose product can be used as a day moisturiser, designed to hydrate skin for up to 48 hours thanks to the inclusion of natural origin hyaluronic acid, as well as a night moisturiser.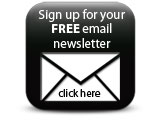 The product is also recommended to be applied as a hydrating mask once a week, with the jelly left on the skin for three minutes.
Companies