Garnier pledges dedication to natural with new tagline
The L'Oréal-owned brand is also poised to introduce new sustainability measures
Garnier's new Greenhouse retail space
Following the launch of its debut certified organic line, Garnier is demonstrating its commitment to natural beauty with a new marketing tagline.
Replacing the brand's former 'Take Care. Garnier' tagline is the new 'By Garnier, Naturally' sign off.
It has also pledged to introduce new measures to reduce its plastic usage.
This includes a 100% post-consumer recycling (PCR) initiative to recycle packaging across its Fructis Sleek & Shine collection by the end of 2019.
To celebrate its new commitments, the brand has introduced an education-based mobile Greenhouse Tour to open in selected retailers across the US until 22 April.
At the new space, customers will be able to take part in interactive ingredient experiences and live product and recycling demonstrations.
"The announcement of our new signature 100% PCR initiative for Fructis Sleek & shine and the Greenhouse Tour serves as a commitment to our customers that we continue to aspire to bring the highest quality, most efficacious naturally-inspired formulas in the most sustainable quality packaging to the masses," said Garnier's Senior VP of Marketing Anncy Rowe.
She added: "Garnier's mission is to develop beauty products that are both good for you and good for the planet."
Last year the brand teamed up with American singer-songwriter Mandy Moore to encourage students across the US to recycle their beauty products.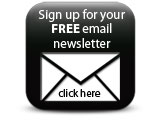 Meanwhile, its long-standing partnership with TerraCycle has diverted 11.7 million empties from landfill, according to the brand.
Companies