Gattefossé and Cytoo investigate screen exposure on skin
Gattefossé has designed unique equipment to accurately recreate the light emitted by electronic devices in order to determine the direct effects of screen exposure on skin.
The cosmetic ingredients supplier initiated a two-year investigation with biotech company Cytoo, which will utilise micropatterning technology to monitor cells.
Cytoo is the developer of a High Content Screening assay combining precise control of human dermal fibroblast spreading and sensitive analysis of mitochondrial fusion/fission dynamics by non-invasive live-cell imaging.
The quality of the mitochondria within human dermal fibroblasts is finely adjusted by the reshaping of their structures via a process involving fusion and fission.
Cytoo and Gattefossé discovered that exposure to screens significantly weakens mitochondrial function and dynamics; fragmentation of the mitochondrial network is observed alongside loss of quality control and diminished capacity to produce ATP.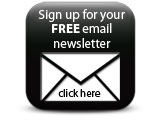 The research is said to highlight the need for a strategy to protect the skin from everyday artificial light.