Gattefossé joins GreenPalm sustainability programme
Certification covers all palm oil use until the end of 2011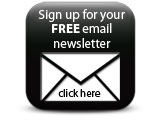 Gattefossé has announced it has joined the GreenPalm sustainability trading programme and that all its palm and palm kernel oil for cosmetic use is now covered by the programme's certificate requirements.

Each certificate is bought by the users of the palm or palm kernel oil for every tonne of oil used and the proceeds of the sale are allocated to farmers who are adopting sustainable growing practices.

The GreenPalm programme is endorsed by the RSPO (Round Table for Sustainable Palm Oil) of which Gattefossé is also a member.
Companies