Gattefossé receives the Gold Innovation Award for Emulium Illustro
Gattefossé is thrilled to have won yesterday at in-cosmetics Global the Gold Innovation Award in the Functional Ingredient category for its new launch Emulium Illustro.
Emuilium Illustro is an inverse emulsifier intended for color cosmetics that offers formulators and consumers an alternative to silicone systems.
Gattefossé discovered through formulation the ingredient's polyvalence and its capacity to stabilize mineral sunscreens and create novel textures for skincare.
To develop this product, Gattefossé research chemists and formulation experts worked hand in hand, a combination of expertise and talent that was key to success.
The development team benefited from the guidance of customers who shared their formulation experience and helped them better target the desires of consumers.
"Gattefossé truly believes that natural alternatives can meet or surpass the performance of conventional cosmetics ingredients. The great feedback received from the panelists who tested Emulium Illustro was a reward in itself.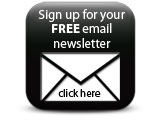 This in-cosmetics Gold innovation award is a fantastic recompense for all our teams who have contributed to the conception and development of this new launch and I am confident in its future success."
-Paula Lennon, Gattefossé Group Director for Personal care
Companies