Geordie Shore's Charlotte Crosby fronts new Easilocks brand
The reality TV star created the brand in partnership with Easilocks in December last year, but has recently been announced as the face of Fliqué Cosmetics
Geordie Shore reality star Charlotte Crosby is fronting the launch of her first cosmetics range, created in partnership with Easilocks.
The 26-year-old partnered with the brand in December to create a cruelty-free line called Fliqué Cosmetics.
"We are overwhelmed by the response to my first ever make-up range," Crosby said.
"It deserves this reaction because we put our hearts and souls into creating such a premium brand, that is entirely ethical."
The vegan-friendly range includes ten liquid lipstick shades, two eyeshadow palettes, a highlighter and contour palette, six lash styles, two brush sets, a selfie light and make-up application blenders.
Shane O'Sullivan, CEO of Easilocks, said: "The range has already expanded considerably since we first launched in December.
"2017 will see us launching some incredible new items to the range, and we are so excited to share them with you soon."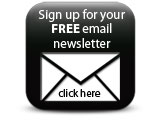 The collection is available online with prices ranging from £11.99 to £49.99.
Companies