Germaine de Capuccini ditches cellophane packaging in new sustainability push
The professional skin care brand will also no longer use printed inserts in its products
Image via Instagram @germaine_uk
Professional skin care brand Germaine de Capuccini has promised to eliminate cellophane from its packaging, as part of a new eco-friendly commitment.
The new sustainability push comes after the brand chose to remove plastic bags from its production process.
It will also no longer include a printed insert in its products; instead customers are being directed to the brand's website for information.
As part of its environmental and social commitments, Germaine de Capuccini has pledged to only use natural ingredients that are sustainably and ethically sourced.
In 2013 it joined the Roundtable on Sustainable Palm Oil to only use responsibly sourced palm oil in its products.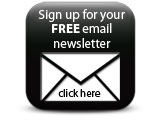 It is also committed to reducing its CO2 emission through its CO2zero project.
Companies