German skin care brand benecos creates For Men Only range
The new male grooming range features skin care products including a body wash, spray deodorant, beard oil and after shave balm
Natural and organic skin care brand benecos has released a new line of products For Men Only.
Included in the collection is a 3-in-1 Body and Hair Wash (£5.95), Deo Spray (£6.95), Beard Oil (£8.95) and After Shave Balm (£6.95).
Managing Director of Pravera, benecos' UK distributor, Graeme Hume, said: "As sales for the male grooming category are booming, benecos has created a standalone range of products solely targeted at men.
"The tag line 'For Men Only' is a bold move, but as men are getting more knowledgeable about skin care, they are seeking out products that focus on natural ingredients, stylish packaging and an affordable price point, and the new benecos range ticks all of those boxes."
The male grooming category is expected to grow to US$11.5bn market by 2020, with a CAGR of 8.1%, according to Euromonitor.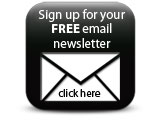 The products are free from paraffins, parabens, silicones, synthetic colours, artificial fragrances, preservatives and PEG's.
Companies