Gerresheimer grows production capacity
Tettau plant upgrade boosts output by 50 million units a year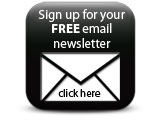 Upgrades at Gerresheimer's pant in Tettau, Germany have increased production capacity to 650 million units a year. The company – which supplies perfume flacons, crème pots and make-up bottles to the cosmetics industry – says the modernisation of its glass melting furnace, which has a capacity of 90 tonnes per day and a 55 square metre melting zone – plus the addition of a production line – has increased the plant's production capacity by 50 million units a year.

"The new oxygen melting furnace is a milestone for us. Not only does it enable us to increase our production capacity but also to set new standards of quality, productivity and environmental friendliness," said Bernd Hoerauf, ceo of Gerresheimer Tettau.

The new furnace took 46 days to build and has created around 30 new jobs.
Featured Companies