Gillette becomes latest brand to partner with TerraCycle on new sustainability effort
L'Occitane, Herbal Essences and Unilever have all teamed up with the recycling company this year
Gillette has become the latest beauty brand to team up with recycling company TerraCycle on a new sustainability effort.
Customers across the US will now be able to recycle their used razors through three new programmes.
The Gillette Razor Recycling Program invites customers to deliver their razors directly to TerraCycle for recycling.
Gillette Razor Local Recycling Solutions allows business, gyms, colleges and community organisations to become a drop-off point for consumers to dispose of their razors.
Through this programme, organisations will be able to earn money for the waste they recycle; for every shipment weighing 15 pounds, collectors will earn points that can be donated to charity as a gift or cash sum.
---
---
Meanwhile, the brand's Gillette On Demand Razor Recycling Program allows customers to subscribe for Gillette's razors and return them in the same packaging to TerraCycle.
Founder and CEO of TerraCycle Tom Szaky said: "We are proud to partner with this forward-thinking company to offer consumers a way to divert razor waste from landfills."
Gary Coombe, Gillette's CEO, added: "We are very excited about our partnership with TerraCycle to offer recycling for Gillette, Venus or any razor brand across the US.
"This is an important first step towards sustainable solutions for shaving products and the start of an exciting journey with Gillette and TerraCycle.
"We are thrilled to bring this option to our consumers in the US and are already working on plans to roll-out to more countries very soon."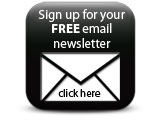 Companies