Gillette takes on Dollar Shave Club with on-demand razor service
The P&G owned company aims to compete with the Unilever-owned online shaving subscription service, originally founded by Mark Levine and Michael Dubin in 2011
Gillette's 'Masters of Style' campaign in 2012 aimed to target men who style their facial hair — as opposed to sporting a clean-shaven look
P&G is aiming to take on Unilever's razor subscription service with the launch of Gillette on Demand.
The latest move from the conglomerate will compete with Unilever's Dollar Shave Club, which has been eating away at Gillette's marker share.
As well as the traditional subscription-only shaving services, Gillette will offer an on-demand service option.
Customers will also be able to get every fourth subscription order free.
The move aims to tackle Gillette's falling US market share over the past six years.
According to Euromonitor, its share of the men's razors business fell to 54% in 2016, down from 59% in 2015 and more than 70% in 2010.
Traditionally Gillette followed a simple and lucrative strategy: add new features and raise prices. The brand's reputation for the 'razor and blades' business model even resulted in an urban legend that claimed the company's founder coined the term.
However, the Dollar Shave Club was founded in 2011 by Mark Levine and Michael Dubin to combat this tactic and the high cost of razors.
Instead of paying $10 or $20 a month at a store for disposable razors, a Dollar Shave Club subscriber could go online and set up a regular order to be shipped to his home monthly at a fraction of the retail cost.
Light bulb moments
The Dollar Shave Club's comedic video sparked a cult following
As sales for Gillette declined, the Dollar Shave Club's revenue rocketed to $615m in 2015 — resulting in Unilever buying the online service for a reported $1bn last year.
Since the acquisition, the original shaving subscription service has expanded its offering beyond razors to include skin care, disposable wipes and hair care.
But Gillette has now made ordering the service as simple as texting "BLADES" to a specific phone number, the company said.
"Gillette On Demand's as-needed ordering capabilities and its convenient subscription options give guys smart choices, not trade-offs," said Mark Jeffreys, Brand Director at Gillette.
"This new service puts them in control without having to choose between convenience and flexibility, or between great quality and value."
The brand created the feature based on research that revealed 41% of men who left traditional shave clubs did so because they were getting more blades than they needed.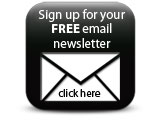 Currently, the on-demand service is only available in the US and plans to expand have not been revealed.
Companies