Gillette to air web series to support launch of Clinical Clear Gel Deodorant
Mini-series takes sports fans behind the scenes of the NFL Scouting Combine and Draft
Gillette (P&G), in association with the NFL, has unveiled 'Pressure Points: Presented by Gillette Deodorant', an eight-installment web series to help promote its new deodorant, Clinical Clear Gel.
The videos give sports fans a behind-the-scenes look at how athletes push their physical and mental limits in preparation for the NFL Scouting Combine and Draft. Gillette says: "The road to the NFL requires rookies to keep their cool and perform at their best. 'Pressure Points' gives viewers an inside look at everything the players endure, from the rigorous drills they must perform on the field to the mental toughness they must exhibit in team interviews and mental acuity tests. If these athletes count on Gillette Clinical Clear Gel to protect them during these physical and mental pressures, guys everywhere can be rest assured that this is will protect them during times when they are expected to perform at their best."
Gillette claims that Clinical Clear Gel is the first ever clinical strength clear gel antiperspirant. It is designed to provide prescription strength wetness protection, and contains pre-solubilised molecules to quickly absorb into sweat valves, without having to be dissolved first, meaning they can work immediately before the body begins to sweat. Its triple protection formula contains active odour blockers, a transparent dry shield, and prescription-strength odour protection. It goes on clear and dries quickly thanks to its fast-drying technology.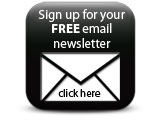 Gillette Clinical Clear Gel is available in the US now, at RRP $7.99. 'Pressure Points' will air on www.nfl.com/pressurepoints and at Gillette.com.
Companies