Gillette unveils new "perfect isn't pretty" campaign
Campaign highlights dedication of athletes
Gillette has unveiled a new campaign for the lead-up to this year's Olympic Games in Rio. Titled "Perfect isn't Pretty", the series of ads honours the dedication of athletes.
The adverts follow athletes including footballer Neymar Jr, decathlete Ashton Eaton, swimmer Ning Zetao and cyclist Andy Tennant demonstrating the hard work and dedication required to become an olympic athlete. All four are successful athletes with several medals under their belt. Eaton is considered one of today's best athletes as a two-time World Champion, current World Record Holder and reigning Olympic Champion for the Decathlon.
All four athletes are aiming to take home medals at the 2016 Olympic Games which take place in Rio this summer.
Eaton commented: "The opportunity to represent your country at the Olympic Games is earned, not given. Every day we as athletes face several challenges during the training process and it is imperative that we approach each situation carefully and with continued precision. I must refine my training every day to give myself the best opportunity to achieve my dreams during the Olympic Games in Rio."
The campaign's first installment focuses on the challenges of intensive training, reminding consumers that precision and quality tools are the key to success.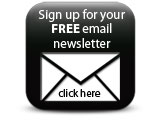 Francesco Tortora, Global Brand Director at Gillette, says: "At Gillette, we understand that the journey towards precision is long, and often overlooked in favour of the end result. We're proud of the razors that we design and manufacture because we understand that behind every great shave was years of precise engineering. The same is true for athletes preparing for the Olympic Games."
Companies