Givaudan Active Beauty launches Agefinity, a natural biomimetic cosmetic active redefining skin ageing
Sponsored by Givaudan Active Beauty
Givaudan Active Beauty presents Agefinity, our latest revolutionary cosmetic active enhancing the Y-zone –the face and neck area –by using natural ingredients and pioneering biotechnology to energise and reshape skin cells.
As the digital world continues to evolve, new ageing marks are also making their appearance in key areas of our physique related to the use of cellphones and smartphones.
With over 65.8% of cellphone users worldwide including 35.8% smartphone users, Givaudan Active Beauty addressed this growing trend by crafting Agefinity, a strong youth activator to ensure when consumers reload their phone, they're also recharging the energy of their skin to get rid of wrinkles.
Romain Reynaud, R&D Director, said: "This common lifestyle leads to a new beauty issue identified as 'Text Neck Wrinkles', the newest challenge brilliantly highlighted by our team of researchers. Their exceptional scientific research and results have influenced the creation of Agefinity which is inspired by nature and activated by biotechnology."
Agefinity is a mannose-6-Phosphate complex using a vegetal source and green chemistry to replenish the energy of the cells. With multiple anti-ageing benefits, Agefinity can significantly reduce visible age spots (a reduction up to 2.1 times more efficient), neck (-32.5%) and crow's feet (-11.5%) wrinkles, remodel the Y-shape of the face and reorganize skin matrix similar to younger skin.
74% of the panel found the skin on their neck firmer (vs 45% for placebo) and 84% felt convinced by the effect of the product at the end of the trial (vs 60% for placebo).
Together with its powerful anti-ageing and multi-functional properties, Agefinity brings a solution for consumers of all beauty brands who seek to win the battle of using their smartphones every day and taking care of their beauty at the same time.
To inspire the beauty industry, our formulation experts crafted S3D Mystic, a powerful anti-ageing serum. Featuring Agefinity, S3D Mystic is mixed with Rose of Jericho extract, also called "resurrection plant", and diamond powder. As a new gesture to the beauty routine, the serum quickly penetrates into the skin, leaving a light floral scent behind after application.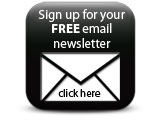 Customers have the opportunity to discover Agefinity and S3D Mystic at our booth E50 and J38 during in-cosmetics global in Paris from April 2nd to 4th.
Featured Companies