Givaudan Active Beauty unveils exclusive perfumed 3D flowers
"There are always flowers for those who want to see them" Henri Matisse, French Artist
Asia is known for its magnificent landscape dotted with very colourful flowers. Celebrating the power of Nature, the beauty of flowers, and especially the beginning of spring is at the heart of Asia's lifestyle.
Givaudan Active Beauty has been inspired by the festival of Flowers, the Japanese Street Festival and the Takayama Spring Festival which are the most popular events in which the marvellous nature is honoured, with a unique atmosphere highlighting a lovely culture with the delicate notes of flowers' perfumes.
To celebrate the beauty of Asian flowers during in-cosmetics Korea in Seoul, Givaudan Fine Fragrance and Active Beauty's experts have created 3 new multi-sensorial concepts: small 3D flowers made of cellulose (Uniflowers) have been impregnated with Givaudan's exclusive floral fragrances and formulated in clear cosmetic textures:
Be enchanted by IBUKI with its green flowers
Be fascinated by PLEASURE with its yellow flowers
And be charmed by JASMINE GREEN TEA with its white flowers
These formulas have been specifically crafted for taking care of the body enjoying a pleasant moment thanks to the coloured flowers. The flowers disappear on your skin, and the texture helps to beautify the skin through an entirely personalised concept. The soft perfume released by the flowers brings freshness revealing the personality and adding a real surprising effect.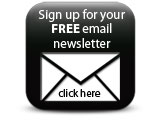 Marina Egorova, Visualisation and Vectorization Technologies Manager, said: "Spring and summer are al-ways associated with nature awakening and with beginning of a new life cycle. The latest blossom collection of Givaudan Active beauty is intended to help the consumer stepping into the new maelstrom of events. We continue to innovate while keeping in mind that our priority is to offer products inspiring our customers. Experience the fantastic burst of fragrance wrapped into each single flower!"
Featured Companies