Givaudan acquires Fragrance Oils International
The UK-based oil producer specialises in natural extracts for perfumery
Swiss flavours and fragrance giant Givaudan has purchased UK company Fragrance Oils International Ltd for an undisclosed sum. 
"The acquisition of Fragrance Oils is another step in expanding our capabilities in serving local and regional customers," said Gilles Andrier, CEO of Givaudan. 
"Following our earlier acquisition of Expressions Parfumées, it fits perfectly with our 2020 ambition to assert our leadership position in this customer segment, as well as leveraging the strong presence of Fragrance Oils in high growth markets."
Maurizio Volpi, president of Givaudan's Fragrance Division, cited Fragrance Oils' presence in key geographies such as the UK, Africa and South-East Asia as a particular consideration for the purchase. 
When contacted by Cosmetics Business, Givaudan would not be drawn on how much it had paid for Fragrance Oils, nor on what would be done with the company in terms of site, personnel, branding etc. 
"It's too soon to say," a company representative told Cosmetics Business. 
"We haven't yet begun the integration process, but when that happens, there will be an analysis." 
Fragrance Oils, founded in 1967 as Northern Aromatics Ltd, is a privately owned company based near Manchester that specialises in creating perfumery essences and natural herbal extracts which are used in the fine fragrance, personal care, air care and household cleaning sectors.
It sells into 90 countries worldwide and has on-site testing facilities that include odour performance booths, laundry rooms, bathrooms and a hair salon.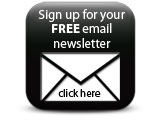 Its future trajectory within Givaudan is not known but French fragrance creation house Expressions Parfumées, which is based in Grasse and has a particular strength in the organic sector, is now managed as an independent entity within Givaudan's fragrance division. 
Featured Companies
See also