Givaudan acquires France fragrance house Expressions Parfumées
The flavour and fragrances company returns to its Grasse roots while expanding its natural fragrance offering
Givaudan is in negotiations to acquire French fragrance house Expressions Parfumées, as part of its ongoing strategy to expand its fragrance business and reach more customers.
Terms of the deal were not disclosed, but the transaction is expected to close in the first half of 2018.
Based in Grasse, France, Expressions Parfumées creates a variety of scents for fine fragrance, personal care and air care, including its NATCO range of perfumes designed for organic fragrances.
Givaudan hopes that the acquisition will strengthen its natural ingredients portfolio, as well as returning to the company's roots in the Grasse region, an area famous for its perfumeries.
Gilles Andrier, CEO of Givaudan, said: "Acquiring Expressions Parfumées will fit nicely with our 2020 strategy to expand our presence with local and regional customers.
"This acquisition will be a wonderful way to come back to our origins in Grasse, a region that has always been close to our hearts and our history."
Honouring the Grasse heritage
Expressions Parfumées is the first perfumery to be granted the French Origin Guaranteed label, demonstrating its know how and commitment to its French heritage while retaining its international vision, according to the company.
The company employs around 200 people and operates throughout Europe, Africa and the Middle East.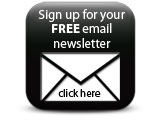 Givaudan's latest acquisition follows its partnership with Draco Natural Products and the opening of its new creative centre in Mexico as its latest move to expand its ingredients offering and target key markets worldwide.
Featured Companies
See also