Givaudan beats sales expectations
Sales up 6.2% as fine fragrances and cosmetics division outpace market
Givaudan has posted strong financial results for the first half of 2016. The company has beaten analyst expectations with a 6.2% increase in sales.
Sales in Givaudan's Fragrance Division reached CHF1.132m – up 9.7% on the same period last year. This outpaced growth in Flavours, which grew 3% on a like-for-like basis. Sales of fine fragrances increased 11.1%. Givaudan says this was driven by "strong new business and low erosion".
North America was a major source of growth for fine fragrances, with double-digit growth and solid performance from its established products. This helped to offset lower sales elsewhere, including Asia where sales picked up in the second quarter, but not enough to compensate for a slow start to the year.
Sales in Fragrance Ingredients and the company's Active Beauty division, its recently rebranded cosmetic's business, increased 5.2% on a like-for-like basis. Givaudan acquired Induchem on 31 August 2015, adding CHF13m to the first half of 2016. Including this purchase, sales in this sector were up 14.8% overall.
Givaudan says that strong volume growth and a "tight control on production costs" has helped it to increase gross margin to 46.8% in 2016, up from 46.5% in 2015. It now says that it is in a "strong" financial position as it works towards ambitious 2020 targets.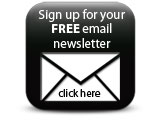 The company is aiming to "create further value through profitable, responsible growth". Building on success seen in 2011-2015, the company aims for 4-5% sales growth over the next four years.
Featured Companies