Givaudan celebrates innovation in naturals and synthetics
Creativity, insight and innovation form the backbone of our culture that inspires our perfumers to create beautiful scents for customers, whether it is an exquisite fine fragrance or a long-lasting laundry detergent.
Using their creativity and the best palette to craft fragrances that bring moments of delight, these perfumers use ingredients that are the building blocks of perfumery – and these can be both synthetic and natural.
In 2016, we celebrated the tenth anniversary of our ethical sourcing of natural ingredients and a breakthrough in our offering of captive molecules with the launch of three new florals that enhance our perfumers' palette of ingredients.
Ethical sourcing: 10-year milestone
By looking in nature for inspiration, our perfumers are able to craft memorable fragrances and expand their palette of possibilities. We use several hundred natural perfumery materials such as patchouli, tonka beans and ylang ylang, often sourced from fragile eco-systems. We take our passion and expertise to source these ingredients that inspire our perfumers and be directly involved with our growers.
We started pioneering an ethical sourcing approach in the flavour and fragrance industry 10 years ago, starting with partnerships with local producers and today using different sourcing models, including our own collection networks. In this way, we are able to influence the market in a positive way and maintain a long-term vision, bringing benefits for our customers and suppliers and helping to preserve the magic of fragrance for consumers worldwide. Through this approach we have reinforced traceability and secured key supply chains for naturals used in perfumery. We have also developed a focus on supporting communities that grow these crops, fostered natural ingredient innovation and forged unique partnerships.
Today we can celebrate solid, sustainable practices in our sourcing, and we are proud that these approaches go beyond economic considerations to include environmental, social and ethical factors. Our ethical sourcing comprises our Responsible Sourcing programme, which is about driving compliance in our supply chains; our sourcing at origin initiatives, in which the main priority is securing the supply of strategic naturals; and communities at source projects, which involves supporting communities that produce key natural ingredients.
"We are proud to mark this milestone in our journey to sustainable natural ingredients. By taking a long-term approach to securing the most fragile natural supply chains and supporting local communities, Givaudan is working to create a virtuous circle in line with our 2020 strategy of responsible growth and shared success for customers, communities and the Company," said Gilles, Chief Executive Officer.
Sourcing natural ingredients also provides new opportunities for creative stimulation and innovation. Exploring raw materials at their source and treating them with the latest techniques including bioscience has led to natural innovations. These provide Givaudan's flavorists and perfumers with new sources of inspiration to craft flavours and fragrances that delight customers around the world.
Looking to science for inspiration
Science also provides new opportunities for creative stimulation and innovation, as we have found recently through the development of three new captive molecules by our Fragrance teams. This trilogy of floral captive ingredients builds our perfumers' palette of ingredients and provides them with an innovative and competitive edge.
Developed by our research laboratories in Zurich and Shanghai, one of these molecules has won many awards and underlined our well-established innovation capabilities. Mahonial is a muguet molecule bringing a white floral density to creations with magnolia facets and enriching Givaudan's palette of iconic synthetic materials.
A second ingredient, a new Givaudan blockbuster, is more floral, fresh and crisp. With its linden blossom and floral aldehydic green accents, it allows perfumers to create floral green backbones in their scents. Added to the Cardex in 2016, Nympheal is a versatile ingredient and provides our perfumers with a strong competitive edge, especially in the possible replacement of Lilial.
Last but not least is Rosyfolia with its fresh, diffusive rosy, muguet top note. Its unique rosy character and strong performance in application brings new perspectives in floral notes to our perfumers.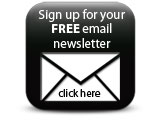 These new molecules are examples of our distinctive olfactive signature and show how we innovate to offer ingredients that support current trends and maintain olfactive presence and performance.
Featured Companies