Givaudan earns CDP leadership scores for climate action and water security
Givaudan earns A- grade in both climate change and water security scoring
This marks the Company's 4th year on the leadership level. High scores supported by: 8.1% reduction in Scope 1 and 2 emissions; move to 57.8% renewable electricity; early achievement of targets to cut water consumption
Givaudan is recognised for climate action leadership as well as for water stewardship by CDP, the non-profit global environmental disclosure platform.
"We have long been committed to global sustainability as a fundamental part of our 'Responsible Growth. Shared Success' strategy and climate action is a key component of our DNA," said Gilles Andrier, CEO. "I am very pleased that our work has been recognised by CDP."
Steady progress in all areas of focus
Givaudan's GHG emission reduction activities resulted in an 8.1% drop in Scope 1 and 2 emissions and included progress in efforts to transition to 100% renewable electricity by 2025 which reached 57.8% for the reporting year.
Givaudan's water stewardship also earned an A-. The Company surpassed its 2020 target for reducing global water consumption per tonne of production by 15% against a 2009 baseline three years ahead of schedule: consistent efforts at all sites allowed a reduction of consumption of 19.4%.
"Recent reports suggest that strong climate action is more important than ever," said Willem Mutsaerts, Head of Global Procurement and Sustainability. "An A level ranking by CDP is a great recognition of the continuous effort of all our teams worldwide and of our commitment to preserving the environment as well as the long-term viability of our business."
Transparency and disclosure since 2007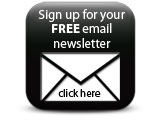 Givaudan has received an A- grade in both categories and this marks the fourth consecutive year on the leadership level for the Company, which has been disclosing GHG emissions through its participation in CDP since 2007.
Featured Companies