Givaudan opens first fragrance encapsulation centre in Singapore for the Asia Pacific market
© Givauden
Underscoring Givaudan's 2020 strategy to invest in high growth markets, Givaudan opened its newest fragrance encapsulation centre in Singapore today, offering customers based in Asia with a complete range of olfactives using the best quality encapsulates for their home and personal care brands.
The CHF 15 million facility is strategically located to offer an excellent environment for pursuing scientific research and business opportunities while being centrally located within Asia.
At the opening ceremony, Maurizio Volpi, President of Givaudan's Fragrance Division commented: "The new fragrance encapsulation centre in Singapore will be a key driver in achieving our 2020 strategy. By being close to our customers and their key growth markets, our team in Asia will be well equipped to provide holistic fragrance solutions.
As we propel the encapsulation business forward in Asia, Givaudan is investing significantly in both the development of the current technology and in new biodegradable capsules for categories such as fabric or personal care."
With four levels of cutting edge production technology, warehousing, distribution, and a dedicated lab specialised in the development of long lasting fragrances solutions, the fragrance encapsulation centre will be an enhancement to the existing capabilities of the Creative Centre, production hub and Perfumery School which were opened in 2015.
Designed and built for a sustainable production environment, the fragrance encapsulation centre has been certified 'Green Mark' by the Singapore Building and Construction Authority.
Givaudan's Regional Head of Fragrances for Asia Pacific, Ben Webb said: "We are looking forward to collaborating even more closely with our customers using this added capability which complements our fragrance offerings in the region. With our innovative encapsulation technology, consumers in Asia will be able to experience the fragrances they love for longer."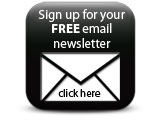 The opening ceremony was held at Givaudan's new fragrance encapsulation centre in Singapore with customers, local dignitaries and members of the Fragrance management team.
Featured Companies