Givaudan opens new cosmetics actives production facility
The Swiss flavours and fragrances company has opened a new facility in Pomacle
Swiss flavours and fragrances company Givaudan has inaugurated a new production facility at Pomacle in the Champagne-Ardennes region of France, which will focus on fragrance actives for the cosmetics industry.
The group has invested 11m Swiss Francs (€10.14m) in extending the site, which it acquired when it bought French actives supplier Soliance in June last year for a rumoured €20m. To date, the investment is the biggest the company has ever made solely in cosmetics actives.
"Givaudan bought Soliance in order to strengthen its presence in cosmetics active ingredients," said Gilles Andrier, Director General of Givaudan, at the factory's opening ceremony. "The extension of this manufacturing facility is a fresh example of our commitment to the world of cosmetics actives and to our clients, who are more and more interested in cosmetics."
Products made at the facility will include hyaluronic acid. The factory at Pomacle is part of a cluster of companies that specialise in the bio-engineering and extraction of actives from vegetables farmed in the surrounding area, such as beetroot, wheat and clover.
"[The factory] is a decisive investment in our efforts to bring the best service to our clients, in particular for the flagship products in our Soliance division," said Frédérique Lafosse, Director of Givaudan's Active Cosmetic Ingredients division. "A strong engagement by a cross-company team consisting of personnel from Pomacle and other key sites at Givaudan was needed to bring this project to completion."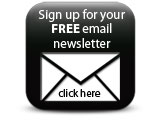 In order to be closer to its emerging markets, Givaudan has also opened a perfumery school in Singapore - its first perfumery school outside France. The school is teamed with a production facility in which it has made an investment of €64m.
Featured Companies