Givaudan releases Sustainability Report for 2013
The report from the Fragrance producer demonstrates significant progress
Fragrance producer Givaudan has released its 2013 Sustainability Report, demonstrating that the firm made significant progress across all five pillars of its sustainability strategy in 2013, notably in relation to 2020 eco-efficiency targets, which cover co2 emission, energy consumption, waste and water reduction.
Highlights from the report for 2013 against a 2009 baseline are as follows: co2 emissions reduced by 19.9%, energy efficiency improved by 13.4%, waste reduced by 14.4%, water efficiency improved by 6.4%, 248 suppliers registered on Sedex, and 100 suppliers audited.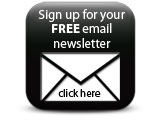 The Company has been recognised as a top 'A-band' performer in the Carbon Disclosure Project's (CDP) 350 Climate Change Report 2013 for Germany, Austria and Switzerland. Gilles Andrier, CEO, commented: "Sustainability impacts our commercial performance in a number of ways. Firstly, across the organisation, with progress on our eco-efficiency targets, we are avoiding additional costs in our manufacturing operations. Secondly, sustainable innovation also offers up new revenue opportunities with an increased demand for products with health and wellness benefits. Finally, our sustainability efforts bring positive social impacts and improved environmental performance, where local communities, and Givaudan, all benefit."
Featured Companies