Givaudan sales rise 8.9% in 2010
Fragrance business drives growth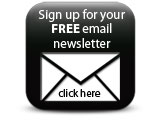 Fragrance and flavour specialist Givaudan has announced an 8.9% rise in sales in local currencies to reach CHF4.2bn for the full year 2010. The company's fragrance division recorded sales of CHF1.9bn, an increase of 10.5% in local currencies driven largely by growth in its fine fragrance business (up 18.3% on 2009). Givaudan's consumer products business grew 8.3% and its fragrance ingredients segment rose 10.7%.

Meanwhile the flavour division amassed sales of CHF2.2bn, up 7.5% in local currencies.

Regionally, the company enjoyed strong sales growth in Latin America (13.5%), Asia Pacific (8.4%) and North America (7.2%).

In 2010 Givaudan also completed its integration of Quest International, which it acquired in 2007.

"I am proud that we have successfully achieved all our integration targets and delivered excellent 2010 results," comments Gilles Andrier, ceo of Givaudan. "We now enter with confidence into the next era of profitable growth."

The company expects an overall strong raw material price increase in 2011 and says it will collaborate with its customers to make necessary adaptation of its prices.
Featured Companies