Givaudan sets sights on southeast Asia
The Swiss fragrance and flavour giant has opened a new creative centre in Singapore
Swiss fragrance and flavour giant Givaudan has commenced construction on its fragrance creative centre and compounding facility in Singapore. Scheduled to open in 2014, the centre is said to set a new industry standard in Asia Pacific for creative collaboration, fragrance development, consumer testing and fragrance compounding.
The new centre will also host the Asia Pacific branch of Givaudan's perfumery school, which will be used to train perfumers in the region.
Finally, a specialised large batch production unit for fragrance compounding will also be a part of the development, designed to serve customers in southeast Asia.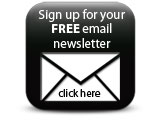 "We are proud to announce the addition of this new fragrance facility. The investment in Singapore is our largest in fragrances in Asia so far. It reaffirms our commitment to our customers here. When the creative centre opens in 2014, it will set a new industry benchmark for the region. Future fragrance artisans will be nurtured here. Creation and sensory research will be conducted and combined with consumer insights and leading creativity to drive success in the market place for our clients," said CEO Gilles Andrier.
Featured Companies