Givaudan uses breakthrough biotech to make Ambrofix
Ambrofix, one of the most widely used biodegradable fragrance ingredients, is now produced using Givaudan's new breakthrough biotechnology, which delivers identical olfactivequalities to the traditional method.
However, it has the advantage of being highly sustainable and carbon efficient.
The new process starts with fermenting sustainably sourced sugar cane to make Ambrofix, which is 100% naturally-derived; it requires 100 times less land to make 1kg of the new ingredient, compared with traditional production, according to Givaudan.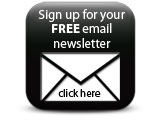 The new carbon-efficient process is in accordance with Givaudan's FiveCarbon Path, where all carbon atoms in the bio-based starting material end up in the final product, meaning zero carbon waste.
Featured Companies