Givaudan zaps malodour
Givaudan Fragrances has introduced Zap: a solutions platform addressing the negative impact of malodour.
It claims to be the first fragrance house to offer malodour solutions specificto categories and applications.
The portfolio is broken down into YouZap, malodour solutions for personal care with a special focus on deodorant (with DeoZap), as well as FabZap (for fabric care) and HomeZap (for home care).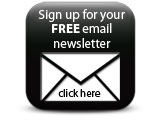 "We are permanently scouting for new moments of malodours in consumers daily lives. Once identified, we work closely withour perfumery teams to develop, evaluate and validate new malodour models to develop unique technologies to fight those new malodours," comments Simon Ellwood, Head of Givaudan's Fragrance Health and Wellbeing Centre.
Featured Companies