Giving something back: Diamond Lips Raffle
Raffle to coincide with Queen's Diamond Jubilee to raise £50,000 for Look Good…Feel Better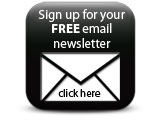 Companies and individuals are invited to sell raffle tickets for the Girl's Survival Diamond Lips Raffle, being organised to coincide with the Queen's Diamond Jubilee next year to raise £50,000 for Look Good…Feel Better (LGFB).

The raffle is being organised by Heidi Bannister, md of Arthur Edward Associates and Girl's Survival but also LGFB co-ordinator for the Royal Berkshire and Newbury hospitals. Bannister runs monthly workshops at the hospitals as well as using her recruiting skills to find new volunteers and fundraising for the charity. "Cancer seems to touch all of us in so many ways," she says. "I am delighted that I am able to give something back and always feel incredibly upbeat and positive after spending two amazing hours with our ladies and team of volunteers at the workshops."

LGFB is funded by many cosmetic industry member companies, who generously donate funds and products, as well as independent fundraising by individuals, companies, store groups and others who run events and raise money to support the charity.

But one of the things the charity has been unable to get donated from member companies is make-up brushes, which is why Bannister is so keen to raise £50,000 to provide brushes to put into the 10,500 kits.

"Trying to apply make-up with the tiny applicators that are included in a product pack is incredibly difficult, especially if your illness and treatment has left you with less strength in your hands, so brushes would make a tremendous difference to our workshops," says Bannister.

She has been raising awareness and funds at events, giving people mini lip overs and asking them to kiss a card and write a message to decorate a wall or create bunting. The idea for the raffle comes from the success of this and it makes sense to make the draw next year, the year of the Queen's Diamond Jubilee.


Tickets cost just £1 and first prize is the stunning 4.42 carat diamond bangle, pictured here and donated by Dene Godfrey, past president of the Society of Cosmetic Scientists. There are also 25 second prizes of a diamante champagne glass charm, 50 third prizes of a lipstick charm and 100 fourth prizes of a crushed diamond chocolate bar. Winners will be announced at a charity ball on Saturday 2 June 2012 as part of the Queen's Diamond Jubilee celebrations.
Contact Heidi Bannister now for tickets (
heidib@arthuredward.co.uk
or +44 1183 778393) and she'll send them out to you with instructions. Sell them to staff, friends and family and leave them in reception areas for visitors to buy.
Both the company and the individual who sell the most tickets get to nominate two people to be invited to a 'thank you' day including wine tasting, meal and overnight stay at a chateau in France on Friday 8 June 2012.
For more information of the Diamond Lips raffle visit
www.girlssurvival.com
or
www.arthuredward.co.uk
For more information on LGFB visit
http://www.lgfb.co.uk
To get more involved with LGFB contact
info@lgfb.co.uk
or call +44 1372 747500
Featured Companies
See also