Glass skin: Is the new South Korean beauty fad all it's cracked up to be?
A relative of the 'chok chok' skin care trend, the fad for glass skin has made international headlines. But some have called it out for being a marketing ploy – and here's why
Glass skin, the latest Korean beauty trend to have gone viral, was first picked up by international press when US-based make-up artist Ellie Choi posted on Twitter how she achieved seemingly flawless skin, akin to a pane of glass.
Choi's selfies and step-by-step guide explained how to attain an intensely hydrated complexion with an all over sheen for a youthful glow. Consumers were quick to try it for themselves – with brands not far behind.
But rather than a new trend in its own right, some industry experts have called glass skin a Western interpretation of a pre-existing Korean skin care practice.
David Tyrrell, Global Skincare Analyst at Mintel told Cosmetics Business: "Glass skin is a term not found in South Korea."
"To my understanding glass skin is a marketing term and effective visual for K-Beauty in the US."
According to Tyrrell, Korean consumers favour the chok chok look (literally translates to 'moist' or 'damp').
Similar to glass skin, chok chok is often described as glowing, translucent, healthy looking skin – but more products are used in the process, such as the notable 10-step routine.
Glass skin is a term not found in South Korea
Then there's kkul-gwang, a hyper glossy take on chok chok, that almost verges on a greasy shine, as kkul means honey.
"[Glass skin] could be termed chok chok light that requires fewer steps for the time-constrained, on-the-go consumer," added Tyrrell.
Despite many brands and consumers promoting diversity, the glass skin trend is strikingly out of place in 2017 as the whole concept is conforming to an otherworldly luminous glow.
However, Google searches for the trend have jumped by 50% this year and, according to L'Oréal Chief Digital Officer Lubomira Rochet is a key trend to watch in 2018.
"We are starting to see on Instagram, and elsewhere, that glass skin which is this very pure, porcelain Korean look, is going to be very interesting to observe," she said.
"Glass skin is this idea of transparent and translucent skin," said Alicia Yoon, founder of online Korean retailer Peach & Lily told Refinery29. "It's a sign of youthfulness and it's one of the most strived-for qualities in Korea."
Western promise?
Make-up artist Ellie Choi (pictured) has been attributed to bringing the trend to the international eye.
But unlike many Korean-type sheet masks that promise instant plumpness, the glass skin advocates claim that dewy translucency can't be achieved in one night – it's a lifestyle commitment.
Meanwhile, dermatologist and founder of the Cosmedics Group Dr Ross Perry explained: "This is no overnight fix, more something to strive for through a combination of good skin care, sensible diet and carefully chosen skin treatments.
"You'll need to drink plenty of water and avoid alcohol, sugar and caffeine. In addition, daily serums and/or creams are vital to retaining skin hydration.
"Regular exfoliation is key – this is used to slough away dead skin and promote smoother, more even texture."
Already on the radar of major beauty players, and even if glass skin is a Western invention, analysts acknowledge there is scope for NPD in the coming year.
"For success in the West, the method will need to be limited to a few steps," Tyrell said.
"Expect the abbreviated ritual [of chok chok] to incorporate hydrating lightweight products to produce a dewy, supple and healthy-looking appearance."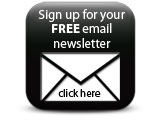 He added: "The glass skin look could take off in the West with engaging short routines using a variety of K-Beauty hydrating lightweight products and creative packaging that make the experience fun while producing a healthy looking glow."
Companies