Glatt optimises particle design for added value
Plant engineering and process development specialist Glatt will showcase solutions for the creation of high performance, value-added and sustainable raw materials at SEPAWA 2019.
According to Glatt, its fluid and spouted bed technologies offer a number of possibilities for particle design, including the washing of stabilisers, enzymes, polymers, fragrances and flavours.
Spray granulation, spray agglomeration, spray coating or spray encapsulation can be used to enhance the properties of sensitive raw materials for new formulations, and dissolution, release behaviour and homogeneity parameters can be improved to guarantee optimum activity with the minimum use of raw materials.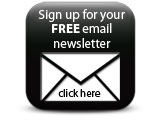 SEPAWA takes place 23-25 October in Berlin, Germany and Glatt will be on stand C594.