Global Head of Communications- London - £45-55,000
Are you a passionate, entrepreneurial Communications Manager?
Does your 5+ years beauty industry marketing management experience, degree and results mean you are the top of your game?
As the Head of Communications for this beauty company you will be responsible for delivering marketing objectives and ensure the execution of all marketing and PR plans globally.
You will use your 5+ years' experience, strong team leadership and project management skills to execute the global brand vision, ensuring clear commercial objectives are set, a budget is assigned, and direct reports are clear on deliverables and engaged from beginning to completion including new product launches, brand initiatives and influencer commissions.
Using your diary of contacts from magazine editors to influencers, you will know who to call for events, editorial and social media to ensure we increase brand awareness. You will have strong leadership and project management skills, working to execute the Founders' creative brand vision combined with commercial insight.
You will lead the global communication strategy across different channels to drive traffic to the brand website and increase sales.
This is an amazing opportunity for an experienced Cosmetics Communications Manager.
(Ref AE1081).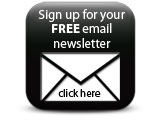 Email your CV to ae@arthuredward.co.uk or contact:
Heidi Bannister 01183 778 393 / 07747 792 272 / heidib@arthuredward.co.uk
Ana Filipa Calado 07792 958 152 / filic@arthuredward.co.uk
Melissa Shifrin 07803 504 100 / mels@arthuredward.co.uk
Holly Stanley 07384 256 771 / hollys@arthuredward.co.uk
Ben Ford 07710 392 825 / benf@arthuredward.co.uk
Christina Krajewski 07342 883 457 / christinak@arthuredward.co.uk
Joseph Bannister 07546 435 243 / joeb@arthuredward.co.uk