Global Head of R&D – Southern UK – Fully negotiable package
Join a leading global beauty business taking the global strategic lead
A truly unique opportunity to join a leading global beauty business taking the global strategic lead.
Your experience will encompass;
Innovation & Development
Awareness of global advances within the sector
Beauty product Manufacturing
Dynamic Leadership across multiple sites.
You will be able to bring a distinct point of difference to the business, have the gravitas to engage global teams, drive positive change and technical advancements with a true commercial application of an innovative R&D function and be globally mobile.
If you are seriously motivated by this opportunity then please forward your details so they can be considered and developed further to Matt Venables at VPss; mvenables@vpss.co.uk 01473 685588.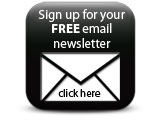 Please quote CosBus in your application.
Companies