Global One-Pak breaks into beauty
UK based packaging company Global One-Pak has branched into the beauty industry with the launch of its first range of high viscosity products. The new range, which is specifically aimed the cosmetics industry, offers a wide range of closures, actuator inserts and cap liners for mist sprayers, micro triggers and serum pumps.
The range is also suitable for oil based formulations, including skin care, hair care, sun care and baby care applications.
"The popularity of oils such as Moroccan argan oil and macadamia oil in cosmetic and personal care products has led to a surge in demand for packs that can withstand these high viscosity formulations," said Clive Broadbent, Director of Global One-Pak.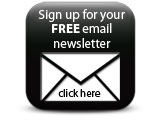 Global One- Pak is set to present the range at the UK Packaging Innovations show this month. www.one-pak.co.uk.
Companies