Global One-Pak launches Puro.Foamer
Packaging provider Global One-Pak (GOP) launches Puro.Foamer pump bottle
Packaging provider Global One-Pak (GOP) has launched Puro.Foamer, a pump bottle aimed at personal care and cosmetics brands.
Puro.Foamer's shape has been created specifically to enhance visual appeal, with various design options including colour, surface finish and decorative features that can comply with any brand guidelines, according to GOP.
Clive Broadbent, director, GOP said: "Until now, the options for a foaming pump which is in-keeping with premium requirements has been limited. Puro.Foamer changes that with its unique, premium look – this is the first foaming pump specifically designed for the cosmetics and personal care markets."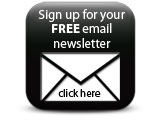 The Puro.Foamer pack is available in a 200ml cylindrical bottle, and its enhanced actuator has an 0.8ml dosage.
Companies