Global cosmetics manufacturer bets on diversity of beauty consumer
T-LAB Professional embraces the diversity - it inspires us for product diversity
As a global manufacturer of innovative beauty solutions and eco-friendly cosmetics, T-LAB Professional relies on a gender-neutral approach to created exclusive products which perform on various hair and skin types around the world.
Our mission is to create safe, high-performance unisex and vegan inclusive beauty products suitable for all ages around the world, which deliver visible results driven by nature and integrated by scientific approach.
Having our own in-house R&D LAB is immensely valuable and it allows us to execute a strategy for technological advancement — both hallmarks of a successful family owned and operated business.
The unique Salon chain and award-winning Beauty Academy experience enables us to be efficient and create exclusive formulations adapting to individual skin and hair concerns and needs.
For our Natural Luxury Collection we're using purified underground water infused with organic healing flower extracts and energizing gems, corresponding to lines by natural bold colours and healing beautifying properties.
Today our consumers don't belong to one origin, they have a mixed heritage.
Whatever your skincare or lifestyle need, T-LAB Professional has it covered.
As ethnicities become ever more cosmopolitan, we have designed multicultural products that are made in Europe of globally sourced sustainable & fair-trade ingredients from 12 countries and all the continents.
We have developed our products to be universal for all different hair textures and skin types offering more inclusive solutions respecting the diversity of our beauty consumer worldwide.
Created by scientists from 5 countries of the World for all people over the World - T-LAB Professional is the first Cosmopolitan Beauty Brand.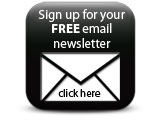 If you would like to become T-LAB Professional Partner in your country, please contact us at tlab@vtholding.com.
Featured Companies